AC Maintenance & Inspection: Preventative Care For Your Fairfax Air Conditioner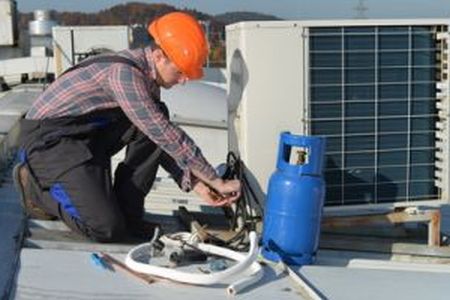 Keeping your Fairfax home's cooling system performing at peak efficiency all summer long is possible with regular AC maintenance & inspection services from Levanair Heating & Air Conditioning! Our team of certified and professional technicians has the skill and expertise to ensure your unit and system are kept in their best condition.
With over 25 years of experience performing air conditioning repairs for Fairfax, Levanair Heating & Air Conditioning is easily the best choice in AC maintenance & inspection for Northern VA homeowners. We apply our in-depth industry knowledge to conduct convenient, comprehensive AC inspection & maintenance of any make and model of equipment- no matter the brand. With us, you can be sure your home's cooling system is in the best of hands.
Is it time for an AC tune-up or upgrade? We offer additional HVAC contractor and home cooling work, including expert air conditioning installation, to achieve complete home comfort across our local VA area.
For more information on our AC maintenance & inspection service, call Levanair Heating & Air Conditioning Today at &03-955-9683!
Air Conditioning Maintenance
Much like your car, lawn, pool, and home, AC systems require regular care and maintenance! When properly maintained, a home cooling system can last for up to 15 years. Homeowners that schedule regular air conditioning maintenance with a professional HVAC team are likely to minimize their home cooling costs, preserve their unit warranties, and eliminate the risk of disruptive AC system breakdowns.
At Levanair Heating & Air Conditioning, we make regular AC maintenance easy. We schedule our AC maintenance & inspection services on a convenient, routine schedule, provide month-of reminders, offer competitive surprise-free pricing, and conduct our work quickly and without disruption. With our certified technicians working with you, you can achieve complete home comfort and priceless peace of mind.
Frequently Asked AC Maintenance & Inspection Questions
You absolutely do! Regular AC inspections allow homeowners to stay on top of the state of their AC system and alert them of any issues before a major breakdown occurs. They provide not only a better understanding of the home system's condition but also offer priceless peace of mind.
Regular maintenance of your home's AC system is essential to keep units performing at peak efficiency and to preserve manufacturing warranties. It also provides benefits such as:
Lower heating and cooling costs
Less risk of disruptive AC malfunctions
Reduced frequency of repairs and replacements
Longer-lasting, more durable AC units
CONTACT OUR FAIRFAX HEATING & AIR CONDITIONING COMPANY TODAY.