Fairfax Furnace Installation & Replacement Professionals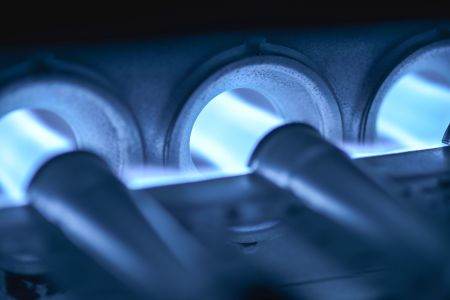 If you're looking for an HVAC contractor to trust with your furnace installation project, look no further! Levanair Heating & Air Conditioning offers expert furnace installation and replacement services at competitive prices in Fairfax and beyond.
Furnaces are a key part of HVAC systems, as they create hot air and transfer it throughout the home whenever there is a dip in the air temperature. An efficient furnace is quick to heat homes, while older, faulty equipment can present a safety hazard. Helping homeowners choose the right time for a furnace installation or replacement, as well as the right type and brand of furnace, is all part of Levanair Heating & Air Conditioning's quality furnace installation service.
Whether you're looking to install a natural gas, oil, or propane furnace, we've got you covered. Levanair Heating & Air Conditioning has been providing expert HVAC work and air conditioning repairs for Fairfax since 1998 and is proud to provide furnace installation to help keep your home heated all winter long.
Call Levanair Heating & Air Conditioning today to receive a free estimate on a furnace installation for your Fairfax area home!
Furnace Replacement
Is your home's HVAC not providing sufficient heat? Has your furnace been making some strange noises? Have you reached the 20-year mark with the same furnace? Then it's time for a furnace replacement!
Whether you're looking to keep the same type of furnace or upgrade your heating system altogether, Levanair Heating & Air Conditioning can help you every step of the way. We offer the best quality heating options and equipment in our furnace and heat pump installation services and can install equipment to achieve optimal function and durability.
Frequently Asked Furnace Questions
The right time to replace your home's furnace may depend on a number of factors, but the main reason furnaces are replaced is due to equipment age. While some furnace units can last between 10 and 15 years, replacement is always necessary at the 20-year mark. This is not only to ensure optimal control over your home's temperature and system efficiency but to protect you and your family from old, faulty machines.
At Levanair Heating & Air Conditioning, our certified team has the skill to maintain and repair every make, model, and type of furnace equipment- no matter the brand. With our furnace installation services, we help homeowners choose between a variety of top-quality brand products, including Bryant HVAC Systems, always keeping in mind system efficiency and product availability.
CONTACT OUR FAIRFAX HEATING & AIR CONDITIONING COMPANY TODAY.