Top Quality Fairfax Heating Repair And Air Conditioning Company
Welcome to Levanair Heating & Air Conditioning- the Fairfax area's leading HVAC contractor and air conditioning repair specialist! Since our founding in 1998, our local and family-owned company has provided quality HVAC work, including comprehensive system maintenance, responsive air conditioning repairs, and expert equipment installations to Northern VA homeowners like you!
With over 25 years of experience and a focus on achieving complete customer satisfaction, our professional team can help you create complete home comfort. Call Levanair Heating & Air Conditioning to learn how our expert air conditioning repair and HVAC services can help serve your Fairfax area home today.
Learn More About Us
Need Emergency Service? Call Us
Owning a home often means dealing with the unexpected, but in Fairfax's hot, muggy summers or below-freezing winters, an unexpected HVAC breakdown can have a dire effect.
Levanair Heating & Air Conditioning offers emergency HVAC repair services, including heating and air conditioning repairs, to get your system back up and running when you need it most. Our team is available 24/7 and can resolve HVAC issues with prompt, same-day service.
Call Today!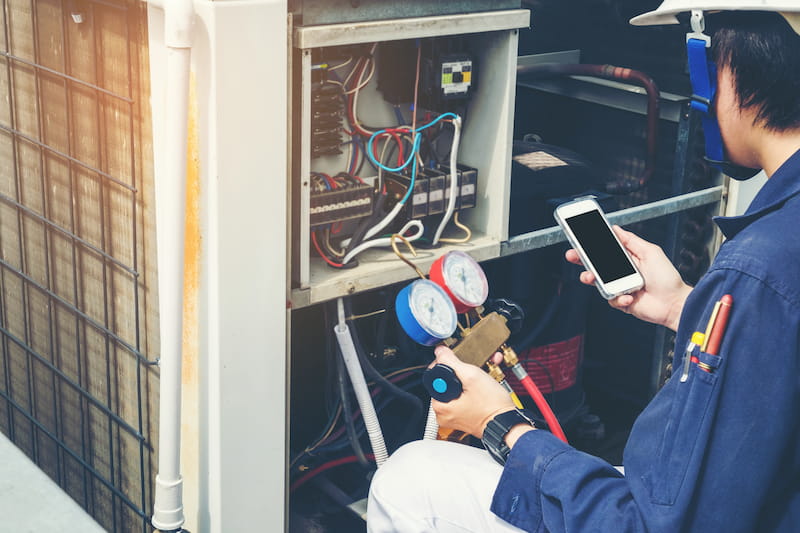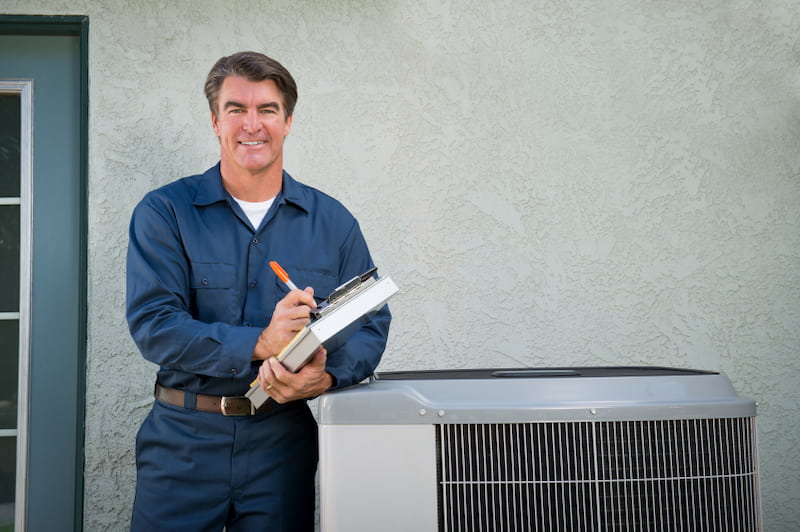 Towns We Service In The Greater Fairfax Area
Levanair Heating & Air Conditioning is a locally founded and family-owned business with over 25 years of experience serving Northern VA. We're proud to provide top-quality work such as air conditioning repairs and HVAC installation to our local community, servicing towns and cities including:
Are you unsure if your property falls within our service area? Feel free to call the professional technicians at Levanair today. We're happy to discuss your home's HVAC needs, offer our assistance, or point you in the right direction.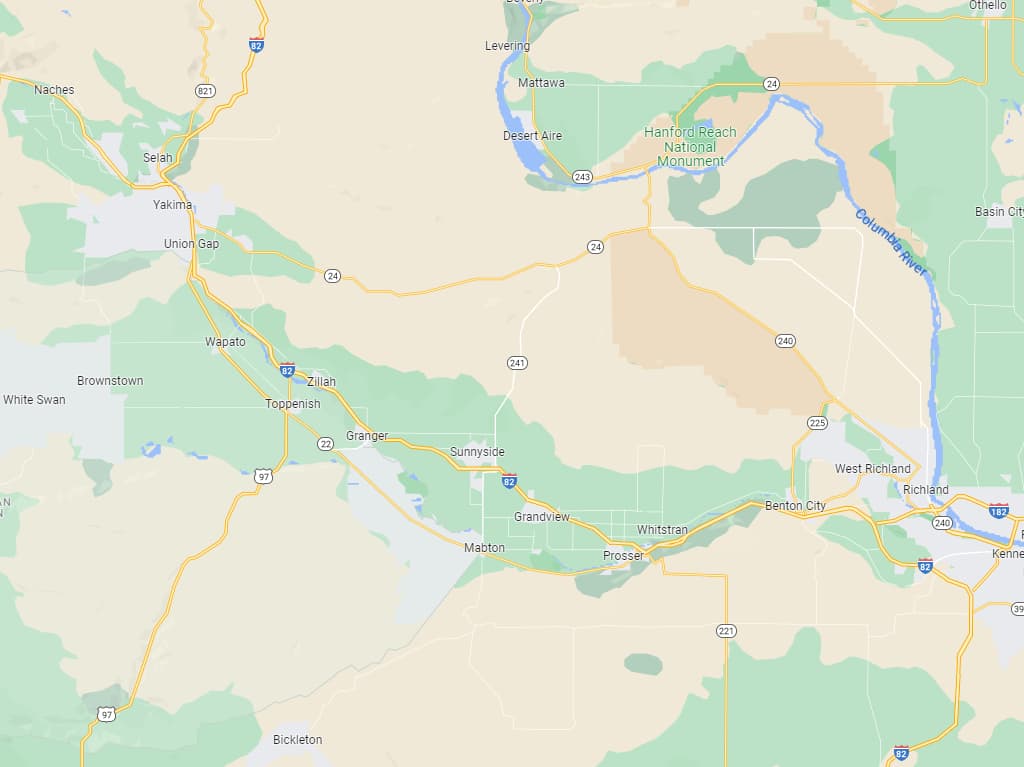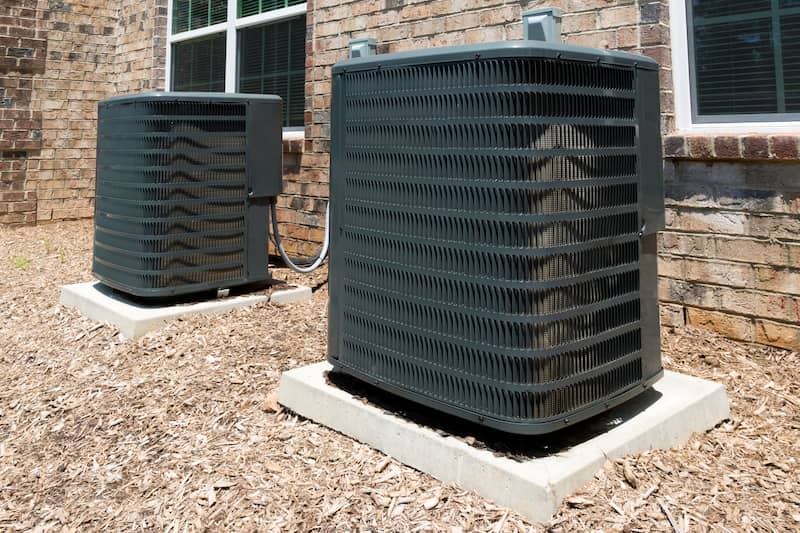 The Importance Of HVAC Maintenance
Much like your car, lawn, pool, and home, HVAC systems require regular maintenance and care! While these systems and their function are convenient to use, they're also complex structures, and when one part fails, the rest will follow. By inspecting and maintaining your HVAC system on a regular basis, you can:
Preserve the unit's manufacturing warranty
Support system efficiency
Minimize heating and cooling costs
Eliminate the risk of disruptive breakdowns
Reduce the frequency of repairs and replacements
Maintain good air quality throughout the home
Extend the system's lifespan
Achieve complete home comfort and peace of mind
Levanair Heating & Air Conditioning offers comprehensive HVAC maintenance from skilled, professional technicians. We evaluate each separate part of these complex systems and determine exactly what needs to be tested, repaired, cleaned, or conditioned to attain optimal function and peak efficiency of the equipment.
Schedule Today!
Heating & Air Conditioning Repairs & Services
One of the great home conveniences of the modern age, air conditioning gives homeowners comprehensive control over their home's temperature, humidity, airflow, and indoor air quality. Levanair Heating & Air Conditioning offers quality work in our air conditioning services, with repairs, installations, replacements, and routine maintenance.
Keeping your home heated in the cold winter months and creating complete home comfort is a main priority for the expert team at Levanair Heating & Air Conditioning. We provide a variety of high-standard home heating services, including heat pump and furnace installations, as well as inspections and repairs.
View More
How Dirty Is The Air In Your Home?
One of the most indicative signs of a poorly working HVAC system is low indoor air quality. Without the necessary ventilation and airflow, the air inside a home becomes stale, and the amount of contaminants circulated within it is increased. Pet dander, mold, dust mites, and volatile organic compounds (VOCs) are just some of the common air pollutants homeowners can be affected by. Luckily, there is a solution!
Levenair Heating & Air Conditioning offers a variety of services that can drastically improve indoor air quality and greatly benefit your well-being. From expert air conditioning repair services to top-quality air purification products, including high-tech ultraviolet devices, Levanair can help take your home's comfort to the next level.
Learn More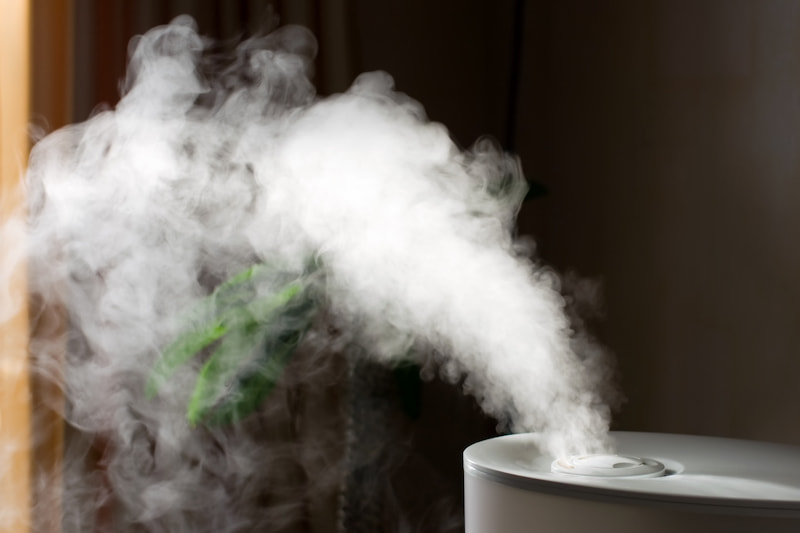 How Can I Tell If My Ducts Are Leaking?
Ductwork plays an essential role in channeling airflow throughout a home, and leaky ducts can be detrimental to your HVAC system's efficiency and home's overall comfort. The following signs can indicate ductwork leaks:
An unexplained spike in energy costs
Uneven temperatures throughout the home
Rusted, crushed, or kinked ductwork
Poor indoor air quality
If you've begun to suspect a leaking issue with your ductwork, Levanair is happy to provide a thorough inspection of your system. We offer custom ductwork design and expert repairs and installation to ensure your ducts are performing at peak efficiency.
Learn More
Your #1 Choice In Fairfax Heating Repairs & Installation
Heating & Furnace Repair
Levanair Heating & Air Conditioning offers quality heating & furnace repair when you need it most to mend faulty systems and create complete home comfort. With over 25 years of experience in the heating & furnace repair industry, we're able to apply our in-depth knowledge to any repair problem and have it resolved quickly to guarantee customer satisfaction.
Furnace Installation
If you're looking for an HVAC contractor to trust with your furnace installation project, look no further! Whether you're looking to install a natural gas, oil, or propane furnace Levanair Heating & Air Conditioning offers expert furnace installation and replacement services at competitive prices in Fairfax and beyond.
Heat Pump Repair
Heat pumps work to cool and heat homes year-round, so it's no surprise that they can often require tune-ups and repairs. The team of heat pump repair specialists at Levanair Heating & Air Conditioning can conduct comprehensive inspections and system repairs on heat pumps of any make and model.
Heat Pump Installation
For Fairfax homeowners looking for an energy-efficient alternative to oil or gas furnace units, Levanair Heating & Air Conditioning has quality heat pump installation services available. We offer heat pump replacements and system rehauls to ensure your home's heating is meeting your needs.
Learn More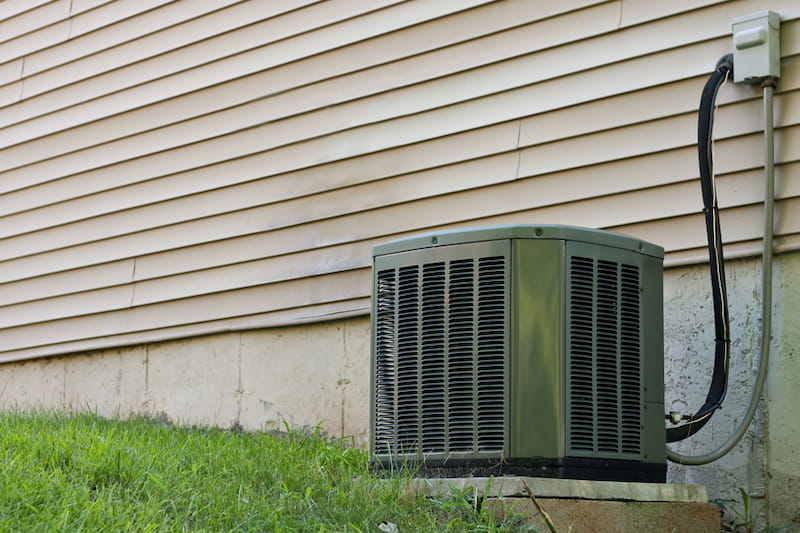 We Offer HVAC Financing
At Levanair Heating & Air Conditioning, we aim to keep complete home comfort accessible and affordable for our customers. At the start of any repair, replacement, or installation service, we offer a free estimate. From there, you can expect surprise-free pricing; our rates never come with hidden fees. Lastly, we extend the option of HVAC financing over a 12-month period, keeping our quality services well within your budget.
Learn More About Financing
OUR LATEST HEATING & AIR CONDITIONING PROJECTS
Coming soon!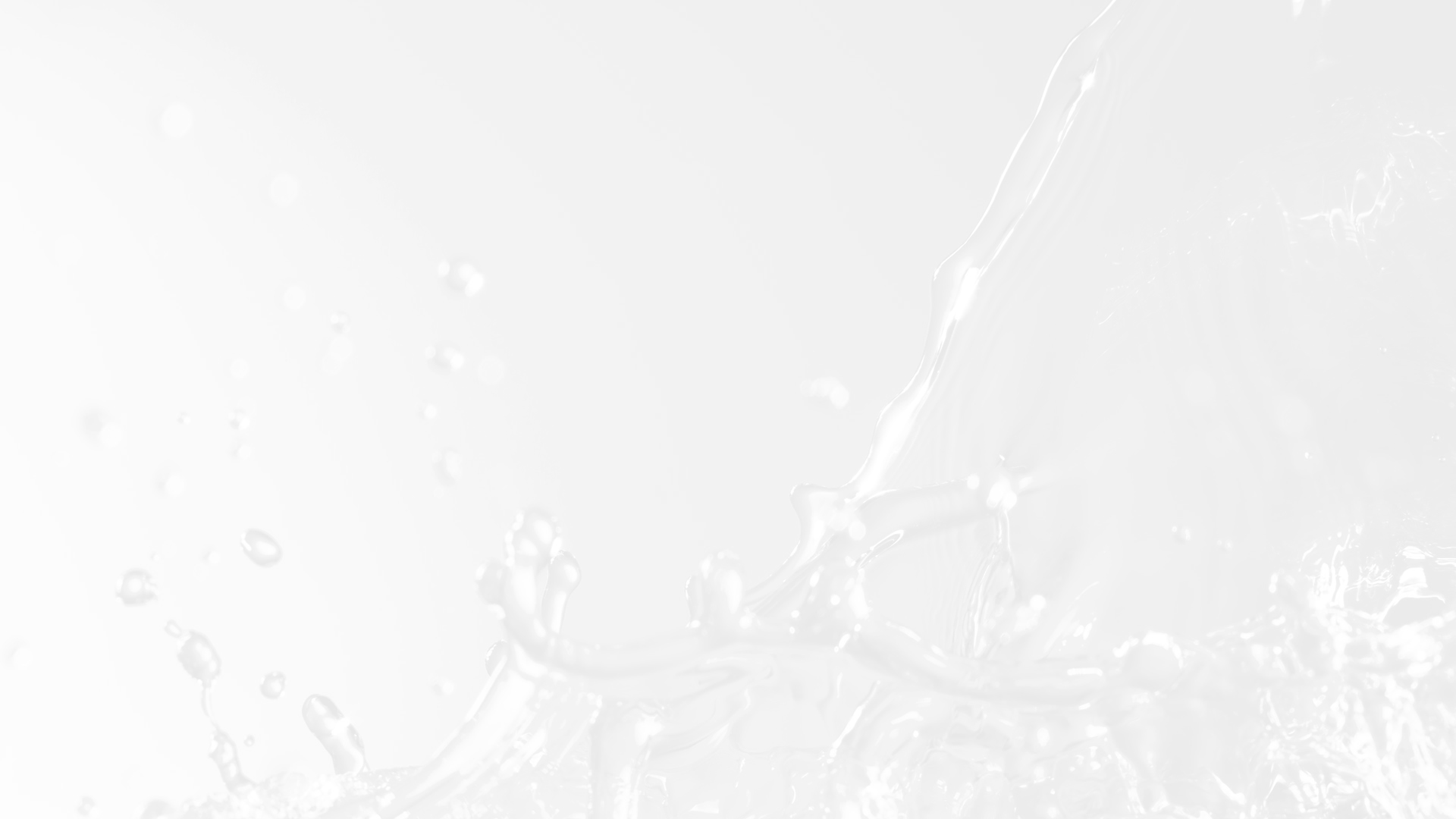 Frequently Asked Questions
You certainly should!
Although invisible, air pollutants and poor indoor air quality can seriously degrade the health and safety of the home environment. Dander, bacteria, mold, and volatile organic compounds (known as VOCs), are just some of the many airborne contaminants that may be adversely impacting your health right now!
Luckily, there is a solution to poor indoor air quality! HVAC equipment add-ons and air purification products are simple to install and can effectively remove harmful substances from your indoor air.
Regular maintenance of your home's HVAC system is essential to keep units performing at peak efficiency and to preserve manufacturing warranties. That means fewer disruptive breakdowns, lower heating & cooling costs, and an HVAC system that lasts longer overall.
At Levanair Heating & Air Conditioning, our certified team has the skill to maintain and repair every make and model of HVAC equipment- no matter the brand. With over 25 years of experience, we are proud to apply our in-depth industry knowledge to each service and deliver premium brand products when an upgrade is needed.
They do! UV lights are an excellent addition to any HVAC system and can dramatically reduce the amount of airborne odors, viruses, bacteria, and other toxic contaminants within a home- in some cases, by more than 90%.
If you're worried about the indoor air quality of your home, speak to a certified technician at Levanair today about our ultraviolet device options and installation services.
OUR LATEST HVAC ARTICLES
Energy Efficient & Cost Effective Heating

When the cold winter weather begins to move in, it's natural for homeowners to turn up the heat. After all, modern HVAC systems were built for this exact reason! However, there are a few things homeowners may want to consider before turning up the temperature in […]

Simplify Your Home Cooling Costs

As the summer heat begins to ramp up, homeowners may begin dreading the inevitable increase in their home's energy bills. Luckily, there are some easy options available for simplifying your home's cooling costs as the temperatures begin to rise. Avoiding common air conditioning mistakes and scheduling […]
CONTACT OUR FAIRFAX HEATING & AIR CONDITIONING COMPANY TODAY.