HVAC Maintenance: Extend The Lifespan Of Your Fairfax HVAC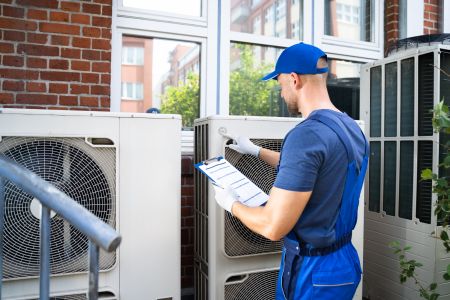 Levanair Heating & Air Conditioning offers comprehensive HVAC maintenance to keep Fairfax home's HVAC systems operating at peak efficiency and lasting for years to come. We've been providing quality HVAC work and air conditioning repairs for Fairfax since 1998 and are happy to start your home on a convenient, routine maintenance schedule today!
Much like your car, lawn, pool, and home, HVAC systems require regular maintenance and care! While these systems are easy and convenient to use, they are also complex structures made up of a lot of different equipment and moving parts. When one part fails, the rest will follow. Regular inspections and HVAC maintenance can help secure your system on a regular basis and provides a variety of benefits, including:
Preservation of the unit's manufacturing warranty
Support for the system's overall efficiency
Minimized heating and cooling costs
Fewer disruptive breakdowns
Lower frequency repairs and replacements
Better air quality throughout the home
A longer-lasting and more durable system
Complete home comfort and peace of mind
Levanair Heating & Air Conditioning offers comprehensive HVAC maintenance from skilled, professional technicians. We evaluate each separate part of the system and determine exactly what needs to be tested, repaired, cleaned, or conditioned to attain optimal energy efficient AC and heating within the home.
Call Levanair Heating & Air Conditioning today to schedule a routine HVAC maintenance service for your Fairfax home, and learn what a difference quality HVAC work can make.
Preventative Care For Your AC And Heating
As a modern-day homeowner, we know you have a lot on your plate, and remembering to schedule a maintenance check for your HVAC system might be the last thing on your mind. That's Levanair Heating & Air Conditioning aims to make routine HVAC maintenance convenient and easy for our customers.
We set up regular appointments on a twice-yearly basis, offer month-of reminders, and are always sure to schedule our work at a suitable time. More than that, we offer extremely competitive pricing, with flat rates that come with no surprises or hidden fees. At Levanair Heating & Air Conditioning, our HVAC maintenance service is here to make life simpler and less stressful for you.
Frequently Asked HVAC Maintenance Questions
You absolutely do! Just like your car or home, regular HVAC maintenance is essential in keeping the unit in good shape. Routine inspections and maintenance help units perform at peak efficiency and preserve manufacturing warranties. That means fewer disruptive breakdowns, lower heating & cooling costs, and an extended lifespan for your HVAC system.
CONTACT OUR FAIRFAX HEATING & AIR CONDITIONING COMPANY TODAY.