Air Purification & Ultraviolet Devices for Superior Air Quality In Fairfax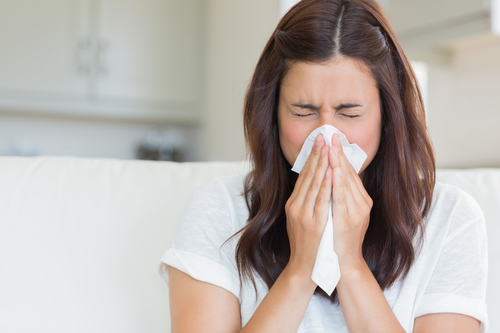 Levanair Heating & Air Conditioning offers air purification & ultraviolet devices for homeowners in Fairfax and beyond in an effort to improve air quality and increase home sanitation within our community. If you're struggling to breathe easily in your Fairfax home, call Levanair Heating & Air Conditioning to learn more about air purification and ultraviolet devices today.
Indoor air quality is a serious concern for homeowners. Not only can poor-quality air exacerbate existing health conditions such as allergies and asthma, but it can also make it difficult to feel safe and secure in your own space. Air purification & ultraviolet devices can help eliminate toxins and contaminants from the air, increasing air quality and peace of mind.
From ultraviolet devices to humidifiers & dehumidifiers, Levanair Heating & Air Conditioning offers the highest standard of HVAC products to our customers to guarantee complete satisfaction. With over 25 years of experience providing quality HVAC work and air conditioning repairs for Fairfax, you can rest assured your home's comfort is in the best care.
To learn more about Levanair Heating & Air Conditioning's options for air purification & ultraviolet devices, call our professional Fairfax area team today at 703-955-9683!
Common Air Quality Issues & Pollutants
A lack of proper air ventilation and purification in a home's HVAC system can lead to a high level of air pollutants, such as:
Dander
Dust and Dust Mites
Mold and Mildew
Bacteria and Viruses
Volatile Organic Compounds (VOCs)
Asbestos
Lead
Carbon Monoxide
And more
Luckily, there are options that can help eliminate these toxic contaminants from your home's environment. Air purification & ultraviolet devices can efficiently upgrade your HVAC system's ability to ventilate and filter your surrounding air. They are a modern solution to the indoor air quality problem and are always best installed by your local, certified professionals.
Ultraviolet Lights For HVACs
Ultraviolet lights and devices are upgrades that can be installed into your HVAC system, in the furnace, heat pump, ductwork, or air conditioning unit. These devices then work to target and kill germs, mold, bacteria, and more as the airflow is filtered through the system. While there are a variety of ultraviolet lights available, they all serve to more efficiently clean and ventilate the home's air and can dramatically improve indoor air quality.
Levanair Heating & Air Conditioning is proud to provide these modern options to Fairfax area homeowners and install them with the highest standard of quality and care.
Frequently Asked Questions
They really do! UV lights and ultraviolet devices are an excellent addition to any HVAC system and can dramatically improve air quality and reduce the amount of airborne odors, viruses, bacteria, and other toxic contaminants within a home- in some cases by more than 90%.
CONTACT OUR FAIRFAX HEATING & AIR CONDITIONING COMPANY TODAY.