Chantilly's Leading Air Conditioning Repairs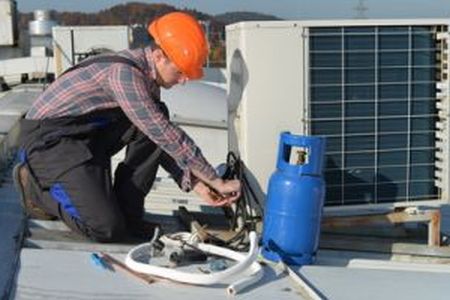 If your Chantilly home's heating and cooling system isn't performing up to par, it is time to call the professional HVAC maintenance providers at Levanair Heating & Air Conditioning. We provide expert heating system inspections and air conditioning repairs to Chantilly homes and the surrounding areas.
Founded in 1998, Levanair Heating & Air Conditioning has over 25 years of experience in the HVAC industry and is ready to turn our in-depth knowledge and expertise toward your home in Chantilly, VA. We deliver high-quality service at competitive pricing to guarantee customer satisfaction and provide complete comfort in their homes.
For more information on how our services can best serve your Chantilly residence, or to schedule an expert air conditioning repair service, call Levanair Heating & Air Conditioning today at 703-955-9683.
Expert Chantilly Furnace & Heating Repair
Gas and oil furnaces are a popular option for heating homes in Chantilly- but when the equipment fails, it can be difficult to determine your next line of defense against freezing temperatures.
We offer 24/7 emergency heating & furnace repair services, with prompt same-day service and efficient heating solutions, to ensure you're protected from the cold all winter long.
Excellent Air Conditioning Maintenance For Chantilly Homes
Levanair Heating & Air Conditioning is easily the best choice in AC maintenance & inspection for Chantilly, VA, homeowners. We apply our in-depth industry knowledge to conduct convenient, comprehensive AC inspection & maintenance of any make and model of equipment- no matter the brand. With us, you can be sure your Chantilly home's cooling system is in the best of hands.
Chantilly's #1 HVAC Contractor
As Chantilly's leading HVAC contractor and maintenance provider, local homeowners can expect:
Emergency Repairs: Our team is available 24/7 for emergency issues. We offer prompt and responsive same-day service to ensure your system is up and running when you need it most.
Suprise-Free Pricing: We offer our services at competitive flat rates, with no hidden fees attached, paired with our 12-month financing options and price match guarantee on equipment replacements.
Professional Service: We employ factory-trained, certified technicians for our HVAC contractor work and uphold the highest standard of professionalism on the job.
Industry Expertise: With over 25 years of experience in the HVAC industry, we are able to apply our in-depth knowledge and expertise to every service we provide.
Routine Maintenance: Our team makes keeping up with your HVAC maintenance easy with routine scheduling options, month-of reminders, and convenient service times.
Satisfaction Guaranteed: We focus 100% on customer satisfaction to achieve complete home comfort.
CONTACT OUR FAIRFAX HEATING & AIR CONDITIONING COMPANY TODAY.