Air Conditioning Installation To Upgrade Your Fairfax Property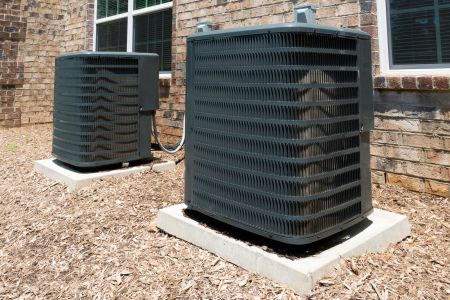 Air conditioning units can be one of the most convenient and expensive additions to your Fairfax home. When it's time to schedule an air conditioning installation service, Levanair Heating & Air Conditioning is the company to call. With over 25 years of experience providing HVAC installation and air conditioning repairs for Fairfax and beyond, there is simply no other contractor that can beat our qualifications and in-depth industry expertise.
An air conditioning installation project can be the first step towards complete home comfort in Fairfax, but it requires a fair amount of system knowledge and skill. Installing an air conditioning system that is low-quality or inadequate for your home's needs can lead to wasted time, energy, and money. At Levanair Heating & Air Conditioning, our focus is on providing high-quality air conditioning installation services to guarantee our customer's satisfaction. And when the project is complete, we continue to work with our clients to provide exceptional work in AC maintenance and air conditioning repair.
Don't just take our word for it- call Fairfax's very own Levanair Heating & Air Conditioning today at 703-955-9683 to begin your home's air conditioning installation project!
Replacement Air Conditioner Installer
Whether you've recently experienced a breakdown of your AC system or are simply looking to replace your older AC unit with something newer and more efficient, Levanair Heating & Air Conditioning has the HVAC solutions you need. Our air conditioning installation service is an excellent option for Fairfax homeowners in need of an AC upgrade.
We offer quality installation services at competitive rates and remain 100% focused on customer satisfaction throughout the installation process. Are you unsure if a newly installed AC fit in your budget? Levanair offers free estimates and financing options to make complete home comfort accessible and affordable across the northern VA area.
Frequently Asked Questions About Air Conditioning Installation
While DIY installation attempts are certainly an option, it is not recommended and can often lead to results that are less than satisfactory. Air conditioning installation requires a fair amount of system knowledge and skill, including competent electrical abilities, ductwork craftsmanship, and an understanding of the best home cooling products. To make sure an installation job is done safely and correctly, it is almost always best left in the hands of qualified professionals.
At Levanair Heating & Air Conditioning, we begin each of our air conditioning installation projects by helping our customers determine the best options for their home cooling systems. We offer a variety of top-quality brands, including Bryant HVAC products, to ensure your new AC system is durable, efficient, and will last for years to come.
CONTACT OUR FAIRFAX HEATING & AIR CONDITIONING COMPANY TODAY.