Heat Pump Installation By Our Skilled Fairfax Heating Techs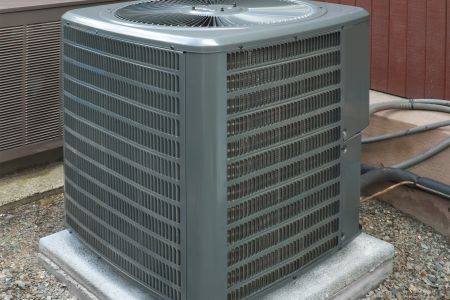 For Fairfax homeowners looking for an energy-efficient alternative to furnaces and air conditioning units, Levanair Heating & Air Conditioning has heat pump installation services! Heat pumps are an excellent option for HVAC system rehauls and can replace your existing air conditioner or furnace unit without sacrificing temperature control and complete home comfort.
Heat pumps work much like refrigerators, as they use electricity to pump and transfer heat, placing cool air in cool spaces and warm air in warmer ones. This ability makes heat pumps the ultimate dual-functioning temperature control systems and an efficient alternative to standard air conditioning and heating systems.
When comparing heat pumps to their standard HVAC alternatives, utility costs are typically higher, but at Levanair Heating & Air Conditioning, we make sure to offer the best price to our customers for our heat pump installation service. Our fees are always offered at flat rates, without any surprises or hidden costs. We've been offering quality HVAC work and air conditioning repairs for Fairfax since 1998, and with our heat pump installation service, we always strive to make complete home comfort accessible and affordable for our clients.
Call Levanair Heating & Air Conditioning today to learn more about our heat pump installation services or receive a free quote on an installation in your Fairfax home.
New & Replacement Heat Pump Installer
If you're wondering if a heat pump installation is the best choice for you, it's important to consider the pros and cons. While it is true that heat pumps can produce less carbon dioxide emissions, are more reliable and longer lasting, and are safer than their combustion-based alternatives, it's also true that they can become damaged by cold weather and are fairly difficult to install. Levanair Heating & Air Conditioning can help you decide if a heat pump is the best decision for your home.
Do you already have a heat pump in place but need to get a new one installed? Then our professional heat pump specialists are available! We provide our heat pump installation and heat pump repair with the highest standard of quality and are happy to replace existing systems.
Frequently Asked Heat Pump Installation Questions
Heat pumps tend to require less maintenance and are longer lasting than furnace units. On average, heat pumps can last 10-20 years, depending on usage, but if your heat pump has been experiencing malfunctions, it's best to replace the equipment if it's over ten years old.
CONTACT OUR FAIRFAX HEATING & AIR CONDITIONING COMPANY TODAY.