Custom Ductwork For Fairfax Heating And Cooling System Design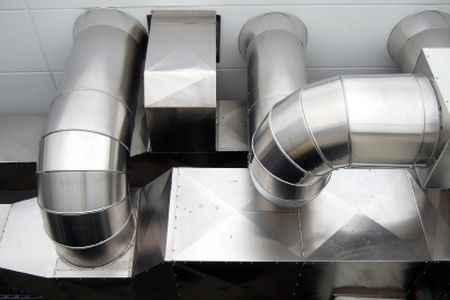 If you're undertaking an addition or renovation project in your Fairfax home or are looking to upgrade the efficiency of your HVAC system- don't treat your ductwork as an afterthought! Levanair Heating & Air Conditioning offers expert ductwork installation and maintenance services to help Fairfax area homeowners treat their ductwork as the essential channel it is.
Ductwork plays an important role in the HVAC system, as it is used to distribute airflow throughout the home. The intake and output of the air through the ducts help your HVAC system control the indoor temperature, ventilation, and air quality. Improper installation, poor design, and leaks can be detrimental to the system's efficiency and negatively impact the home's comfort.
At Levanair Heating & Air Conditioning, our team of professional ductwork technicians is here to provide the proper maintenance, installation, and care you need for your Fairfax home's ductwork. With over 25 years of experience providing quality HVAC work and air conditioning repairs for Fairfax, you can expect energy efficient AC system results with our 100% satisfaction guarantee.
Call Levanair Heating & Air Conditioning today at 703-955-9683 to receive a free estimate on a ductwork installation or maintenance service for your Fairfax home.
Custom Sheetmetal Work
Every home is different, which is why Levanair Heating & Air Conditioning offers custom sheet metal ductwork and creative duct design to help your home's ductwork fit the unique space! The simpler the ductwork channels can be, the more efficiency you can expect from your home's HVAC system.
We offer additional inspection and maintenance of existing ductwork to take care of any crushed, kinked, or rusted areas and ensure optimal function from the channels.
Frequently Asked Ductwork Questions
Ductwork plays an essential role in channeling airflow throughout a home, and leaky ducts can be detrimental to your HVAC system's efficiency and home's overall comfort. The following signs can indicate ductwork leaks:
An unexplained spike in energy costs
Uneven temperatures throughout the home
Rusted, crushed, or kinked ductwork
Poor indoor air quality
Ductwork installation in a home can occur at two different times. The first is when the home is being constructed. This is the simplest option for ductwork installation, as it allows specialists to see the entirety of the home and design an efficient system built into the structure's frame. The second is installing after the home has been constructed. In this case, specialists need access to the home's ceilings, floors, and walls and often have to be creative within the lived-in space. Regardless, ductwork installation typically takes between 30-40 hours.
CONTACT OUR FAIRFAX HEATING & AIR CONDITIONING COMPANY TODAY.