Simplify Your Home Cooling Costs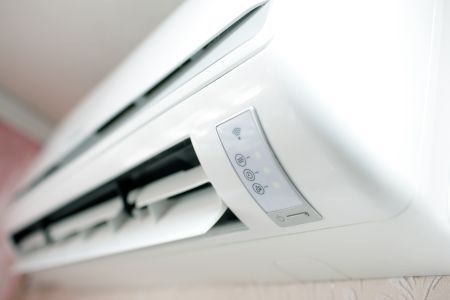 As the summer heat begins to ramp up, homeowners may begin dreading the inevitable increase in their home's energy bills. Luckily, there are some easy options available for simplifying your home's cooling costs as the temperatures begin to rise. Avoiding common air conditioning mistakes and scheduling routine AC maintenance & inspection each spring is a great way to achieve sweet heat relief without breaking your budget.
For more information on keeping your home's cooling system cost-effective, or to schedule an AC inspection & maintenance service in the Fairfax area, call Levanair Heating & Air Conditioning at 703-955-9683!
Common AC Mistakes
When it comes to your home's cooling system, there are a number of mistakes that you may be making without even realizing it. Understanding the impact of these mistakes is a great start to simplifying your home's cooling costs this summer.
Forgoing Routine Maintenace
One of the most common and detrimental mistakes a homeowner can make is forgoing routine maintenance for their home cooling system. If you've missed your spring tune-up, you may want to consider scheduling an inspection and maintenance service with your local HVAC contractor before turning down the temperature. AC technicians can easily improve the efficiency of your system by checking over all its major components and restoring its condition.
Constant Cooling? Not Necessary
Many homeowners think that the best way to cool down their space is by keeping their thermostats at a constant low temperature. In reality, there is no benefit to keeping an empty home chilled. Many HVAC experts recommend leaving your home's AC at a higher temperature when you're away.
Consider raising temps to 78-80 degrees before you leave the home, and be sure to turn it back to a comfortable temperature after you return. For homeowners who may have a hard time remembering, there are even programmable smart thermostats you can install!
The Cost Of Old AC Units
If your AC unit is between 15-20 years old, it is extremely unlikely it is performing at the ideal level of efficiency. Older AC systems simply weren't built the same as modern-day units and can expend an excessive amount of energy to achieve sub-par results. And while the cost of a new AC unit may seem extravagant, it will absolutely save you money in the long run. In fact, by replacing your older AC system with a new model, you can cut your home's cooling costs in half!
The Fairfax Area's AC Experts
Levanair Heating & Air Conditioning is Fairfax's leading choice in air conditioning repairs, installation, and routine maintenance. We deliver quality work at competitive prices, with a 100% focus on customer satisfaction and complete home comfort. Our certified technicians are standing by to help you simplify your home's cooling costs!
CONTACT OUR FAIRFAX HEATING & AIR CONDITIONING COMPANY TODAY.