Achieving Better Air Quality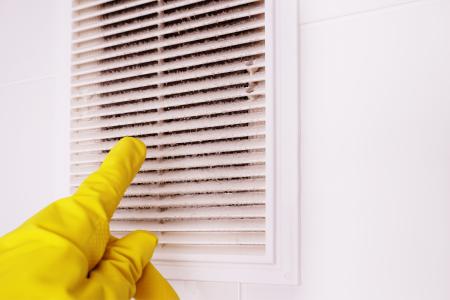 If there is one place you want to be able to breathe easily, it's your home! Unfortunately, your ability to do so can be largely affected by your indoor air quality. Between stale, stagnant air and an abundance of pollutants, your air quality could be the one thing standing between you and complete home comfort.
HVAC systems are the most common way to control indoor air quality. These systems maintain constant airflow and ventilation in the home and filter allergens and other environmental pollutants. Keeping your HVAC in prime condition and adding air purification devices can drastically improve the overall comfort of your home and protect your well-being.
Achieving better air quality is possible with Levanair Heating & Air Conditioning- call our professional air conditioning repair team and air purification experts today at 703-955-9683!
Common Air Quality Issues
There are many pollutants and contaminants that exist within homes and can greatly impact the quality of the air- often undetected. These include common substances such as mold and mildew, allergens and dust mites, and less-familiar toxins, including VOCs, asbestos, lead, and carbon monoxide.
As worrisome as these pollutants may be, there are options for homeowners looking to eliminate their presence, including updated HVAC devices and regular HVAC maintenance.
How An Updated HVAC Can Help
In today's day and age, there are many modern solutions to poor indoor air quality. One of the more simple solutions is choosing a high-quality filter. Air filters in HVAC systems help remove harmful pollutants from the air. The better the quality of the filter, the better the results you can achieve.
Another option for increased air quality is installing a humidifier or dehumidifier in your HVAC system. These products can not only customize your indoor air quality to best fit your needs but are an excellent way to remove the threat of mold and mildew.
For those looking to improve air quality on a more in-depth level, air purification devices are the best choice. Ultraviolet devices, in particular, can remove over 90% of air contaminants from the home and are incredibly effective in improving overall air quality and home sanitation.
HVAC & Air Quality Maintenance
While updating your HVAC system with high-quality products can certainly improve the quality of air in your home, one of the most cost-effective solutions to poor indoor air quality is simply conducting regular maintenance on your HVAC system. With regular inspections and maintenance, you can ensure your system is working at peak efficiency and that your home's air is being properly filtered and ventilated.
Complete Home Comfort From Your Local HVAC Contractor
At Levanair Heating & Air Conditioning, we strive to provide complete home comfort in Fairfax and beyond. With a variety of services, including air conditioning repairs, HVAC maintenance, and air purification & ultraviolet devices, our professional technicians can help you begin the process of achieving better air quality in your home.
CONTACT OUR FAIRFAX HEATING & AIR CONDITIONING COMPANY TODAY.