Arlington's Leading Air Conditioning Repairs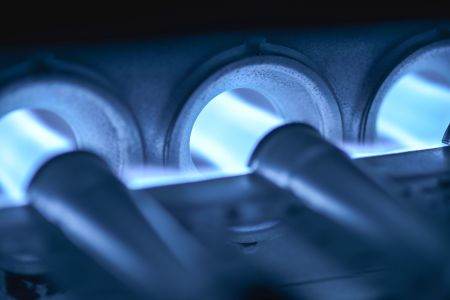 If you're one of the many Arlington homeowners out there searching for the name of a professional HVAC contractor who can handle all of your home's heating and cooling service needs, you've come to the right place. Here at Levanair Heating & Air Conditioning, we're the premier HVAC contractor serving the Arlington area, and we're ready to provide you with the high-quality services you need to keep your system functioning its best. Are you looking for a professional Arlington HVAC contractor you can trust to deliver the comprehensive services you need to maintain the perfect level of comfort in your home? If so, give our team of skilled professionals a call today and let us show you the kind of quality results that have helped make us one of the most trusted names in heating and air conditioning services the area has to offer.
Here at Levanair Heating & Air Conditioning, we understand the important role your heating and air conditioning systems play in helping you maintain a comfortable space for you and your family, and just how much of a hassle it can be when problems arise and cause your system to stop functioning like it should. To help you avoid those situations, we offer a comprehensive lineup of high-quality heating and air conditioning services to fit just about any need you could imagine. Whether you're looking for air conditioning repair, HVAC maintenance, or even heating furnace installations, our team of skilled professionals can deliver the fast and accurate service you need. If you have any questions about our full line of high-quality heating and air conditioning services, or if you would like to schedule an appointment for an inspection, give us a call today. Our team of experts is always standing by and would be happy to assist you in any way we can.
Arlington Air Conditioning Repair Services
Air conditioning is essential for maintaining a comfortable indoor environment, especially during hot summer months. However, like any mechanical system, AC units can experience malfunctions and breakdowns over time. That's where professional air conditioning repair services come in. Skilled technicians are equipped with the knowledge and tools to diagnose and fix a wide range of AC issues, including refrigerant leaks, compressor failures, and electrical problems. Prompt repair services ensure that your air conditioning system is restored to optimal performance, providing cool and refreshing air when you need it most. Don't let a faulty AC system disrupt your comfort; rely on expert repair services to keep you cool and comfortable throughout the year.
Top-Notch Air Conditioning Maintenance & Inspection Services
Keep your air conditioning system running smoothly and efficiently with regular maintenance and inspection services. Professional technicians offer comprehensive checks and servicing to ensure that your AC unit is in optimal condition. During maintenance visits, experts will clean or replace air filters, inspect and clean coils, check refrigerant levels, lubricate moving parts, and test system performance. This proactive approach helps identify potential issues early on, preventing costly breakdowns and ensuring peak performance. Regular maintenance also improves energy efficiency, extends the lifespan of your AC unit, and maintains healthy indoor air quality. Trust the expertise of air conditioning maintenance and inspection services to keep your cooling system operating reliably, saving you money and providing maximum comfort.
CONTACT OUR FAIRFAX HEATING & AIR CONDITIONING COMPANY TODAY.